The Kennedy Hunt, P.C., L.C. recently filed suit in the Eastern District of Missouri on behalf of our client, a former maintenance supervisor for the Delta R-V School District. This lawsuit alleges violations of the Fair Labor Standards Act and the Missouri Minimum Wage Law. A copy of the complaint can be read here.
This lawsuit alleges that during the years Plaintiff worked for the Defendant, Plaintiff often worked in excess of forty hours per week, sometimes working nights and weekends to accomplish tasks set by the Defendant.
This lawsuit also alleges that despite benefiting from the extra work completed by Plaintiff, the Defendant did not pay Plaintiff for the hours he worked in excess of forty per week. This allowed the Defendant to gain excess profit in lieu of paying Plaintiff overtime. The Defendant also failed to place employee's rights posters where Plaintiff worked.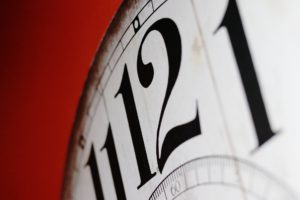 The Fair Labor Standards Act and the Missouri Minimum Wage Law require compensation for any work in excess of 40 hours per week at a rate no less than one and one-half (1 ½) times the regular rate of pay. By failing to pay Plaintiff overtime hours, the Defendant is in violation of these laws.
This lawsuit seeks to recover damages equivalent to the unpaid overtime wages owed to the Plaintiff by the Defendant; as well as liquidated damages, pre- and post-judgment interest, and attorneys' fees and court costs.
If you believe you are not being paid correctly, contact us today for an evaluation of your claim. The Kennedy Hunt, P.C., III has experienced litigation attorneys ready to handle wage and hour cases for both Missouri and Illinois clients.