In a 8-2 vote on December 19, 2017, the Missouri Housing Development Committee voted to end Low Income Housing Tax Credits (LIHTC) in the state in 2018.  The tax credit program has historically been known to match $140 million in federal low-income tax credits every year, money developers have used for affordable housing projects in the state.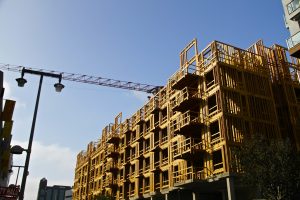 Supporters of LIHTC believe the ending of the program will lessen the amount of affordable housing developments in the state, as well as the amount of jobs for developers. Proponents of ending the LIHTC program, including Greitens and former State Senator Jason Crowell, claim not all of the tax credit funds actually go to low-income housing. Governor Greitens, a strong supporter of tax credit reform, backed ending LIHTC in Missouri, as he believes it will save Missouri taxpayers money. Greitens moved to end the program in November, a decision that became finalized with the 8-2 vote by the Missouri housing Development Committee on December 19th.
There has been push-back against the ending of the LIHTC program around the state, including in Nixa, Missouri, where low-income housing provides senior citizens with a place to live. The ending of the tax credit program leaves questions as to the future of low-income housing in the state of Missouri and how these developments might be funded.
At our practice, we specialize in housing law. If you believe you have been discriminated against in housing, contact our experienced attorneys.