In April 2017, democrat Lyda Krewson won the St. Louis mayoral race, leaving the alderwoman position she held for 20 years.
Shortly after that, former Kennedy Hunt, P.C. attorney Heather Brouillet Navarro announced she would be running for St. Louis' 28th ward alderwoman position.
On July 11, Navarro, a democrat, won the special election in a sweeping victory, receiving 68.85 percent of the votes, according to the St. Louis Board of Election Commissioners.
Navarro, the current Executive Director of the Missouri Coalition for the Environment, has also been a resident of the Central West End and the Skinker-DeBaliviere neighborhoods for the past 14 years.
In her neighborhood, Navarro has put a focus on building community. She helped found Central West End Families and Friends, a nonprofit group that later developed Samuel Kennedy Park, which runs along the Delmar Divide.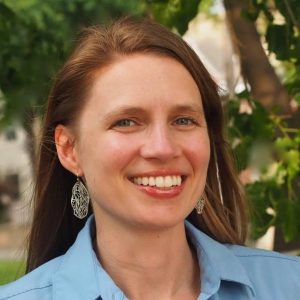 During her campaign, she received official support from Krewson, as well as backing from the 28th Ward Democratic Committee, among many other endorsements.
According to her campaign web page, Navarro's priorities include service, public safety, and equitable development.
As an attorney at Kennedy Hunt, P.C., Navarro wrote on her campaign's website, "I have practiced law as a civil rights attorney, representing parents of children with special needs, Medicaid recipients, and victims of discrimination."
Below is a case Navarro worked on while at our law firm.
Mapaville Litigation (E.D. Mo. 2010). Our clients are parents of students with severe disabilities who attended Mapaville State School in Festus, Mo. They discovered abusive treatment of their children at Mapaville after secretly recording several classes. The audiotapes revealed verbal and physical abuse of children, teachers and aides participating in Jazzercize activities while children were ignored, students being put down for naps for lengthy periods each day, and teachers and therapists falsifying records of services to students, among other things. Six families file due process hearing requests; five lost, one family obtained partial relief, and one family (represented by our firm) was successful. Then our firm agreed to handle all these cases on appeal in the U.S. District Court. Eventually Mapaville and the Missouri Dept. of Elementary and Secondary Education agreed to settlements in each case which provided for a wide range of compensatory services over a three-year period, including independent augmentative communication evaluations, unannounced monitoring of Mapaville, and payments to our clients ranging from $10,000.00 to $200,000.00. The last Mapaville case was concluded in January 2013.
During her time as a practicing attorney, Navarro also worked on Alexander v. Baxton, et al. (S.D. Ill. 2012), as well as Hiltibran v. Levy (W.D. Mo. 2010). The selections from these cases can be found on our webpage.
Navarro will serve for at least the next two years as 28th ward alderwoman as she fills Krewson's term. According to St. Louis Public Radio, Navarro may begin her role as alderwoman as soon as July 21.
The next formal election for alderman of the 28th ward will be held in 2019.